Transforming a neighbourhood asset into a new place to connect.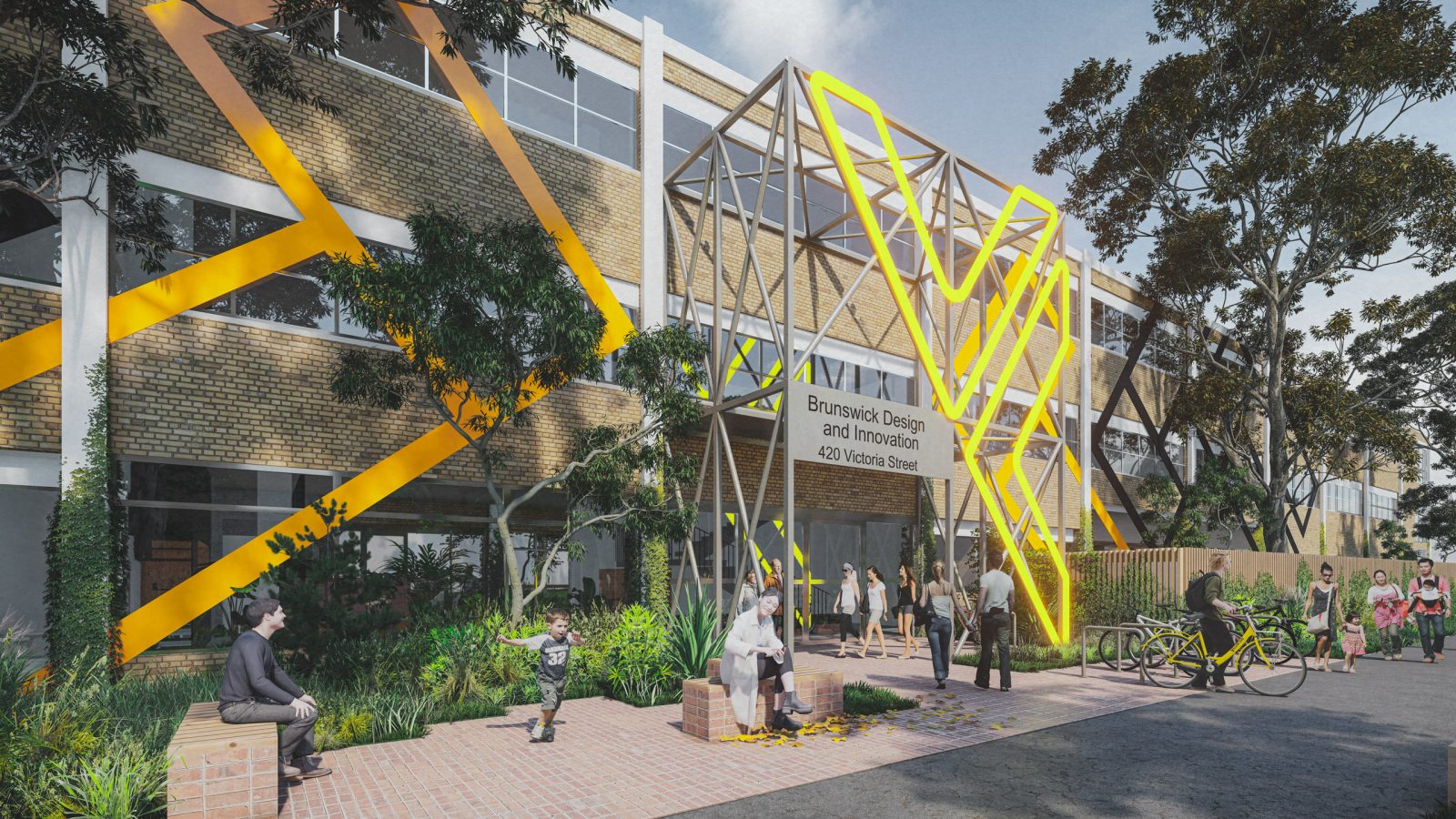 The old Brunswick Business Incubator is being rebranded Brunswick Design and Innovation (or BRUDI for short) and in partnership with Moreland City Council, Ethical Property Australia (EPA) will begin transforming this 1960's high school into a modern state-of-the-art centre for economic development. 
Since taking on the site in October 2020, EPA have been getting to know the tenants and the buildings, whilst working on plans to refurbish and modernise the site to make it fit for purpose. This will include adaptive workspace, new communal areas and a host of environmental upgrades that will see BRUDI's carbon footprint achieve a carbon neutral status. Plus, the new design and innovation identity will be brought to life with a new eye-catching frontage, a newly planted "green" corridor to create permeability between buildings and provide a place to commune, connect and share ideas.
The investment in the building is part of the strategy to turn BRUDI into a thriving hub for economic development and to form an integral part of the Brunswick Design District. The other key aspect of the plan is to provide a collection of commercialisation pathways for the tenants and local start-ups to develop their enterprises and grow. These will take the form of business development and educational programs, as well as investor events to attract growth capital to the neighbourhood, with the aim of translating ideas into jobs for the local community.
EPA will leverage its social impact ecosystem to coordinate funders, partners and facilitators to support the investment, refurbishment and roll out of programs over the coming 24 months. The first phase of capital works will begin in July this year and be completed by December. EPA is looking forward to regenerating a local neighbourhood asset and activating a new place for a creative community to connect.